Brevard County's Premier Garden Center
Composing naturally beautiful spaces has been our expertise for more than 20 years. Our tropical grounds offer everything you'll need to design your indoor and outdoor spaces, using incredible color and dimension, and to maintain a healthy and thriving garden. 
Our Garden Center is open every day. We deliver every Friday.
Visit us Monday - Friday 8am-5pm, Saturday 9am-5pm, and Sunday 11am-4pm.
The beautification of your home and garden begins with a trip to Emerald Island Garden Center. We specialize in landscape artistry and installation. We have the expertise to guide you through your landscape transformation, and our nursery provides all of the elements you'll need to create your at-home oasis. You will find a vast variety of plant life, including native Florida varieties, as well as pottery, fountains, and elegant to lively indoor and outdoor decorations.
We are Your Landscaping Experts!
 Visit us and learn about the variety of plants we offer and how you can create a garden with thriving conditions. We are excited to share all we know to make you a successful gardener and to make your yard the most beautiful in the neighborhood. 
Emerald Island Garden Center provides large and small landscape and design services, giving your home the design and beauty you've been dreaming of.  
Take a Breezy Stroll Around...
A slow meander through our lush grounds will provide the inspiration for your plans. Finally create the upscale curb appeal you've been dreaming of. Bring home herbs and vegetable plants to grow. Interested in attracting more butterflies to your yard? Here you're sure to find the magical touches to create breathtaking landscapes and potted artistry. Don't forget to wander inside to our Coastal Boutique!
We're Here to Help with Your Projects!
Our knowledgeable, helpful staff are here to answer all of your questions and are excited to hear your sprouting ideas! Bring your inspiration photos and plans with you, and we will fully prepare you to start your project today!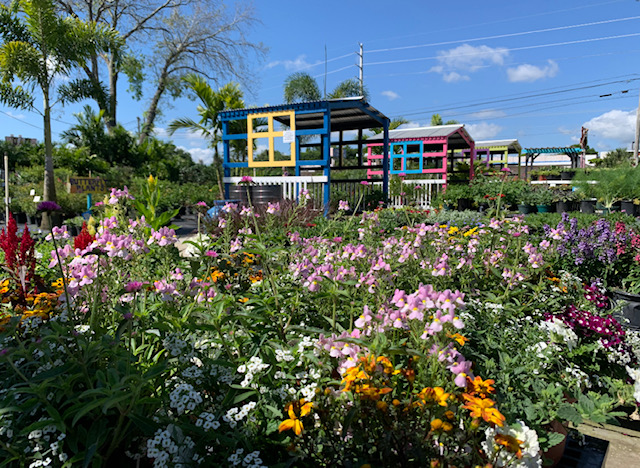 We offer rentals to make your yard work easier!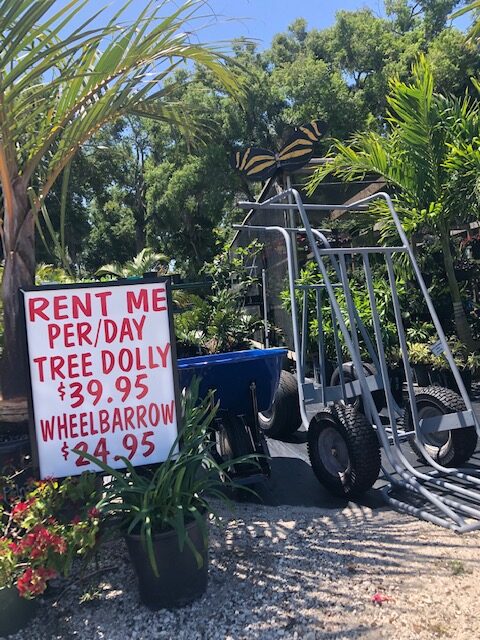 Life on the Island is Easy...We Deliver!
Yes, of course, we deliver! Everything we sell can be delivered to you. Our scheduled delivery occurs every Friday.
We know how to have a good time on the island! Please join us!
We are more than the sum of our plant parts.
We believe in the good life, and that good ideas, hard work, good food, and good people should be a part of everyday living. That's why we at Emerald Island Garden Center have created a beautifully sprawling space to enjoy the sounds of the island, yummy treats from our on-site bakery and visiting food trucks, to support and surround ourselves with community and local creators. We believe that these are the good times. And we want to share them with you.
Here's what happy Islanders are saying about us!