Visit us and delight in our treasure trove of interior and outdoor decor! If you're looking for bird baths, tiki heads, wall art, or even local honey, we've got it all on our island. You'll find everything you need today to transform your space by night! You may want to ask us about our pink chickens…
Pottery offers a fantastic opportunity to add color, dimension, and texture to your home's decor. Are you embellishing your garden with vibrant Spanish color splashes? Or do you honor your space with the zen influence of earth tones and  tranquil energy? Our pottery selection ranges in size from small to "who's going to carry this?" We're confident we have the options you're looking for. Now, you just have to visit us to fill, spill, and thrill the day away!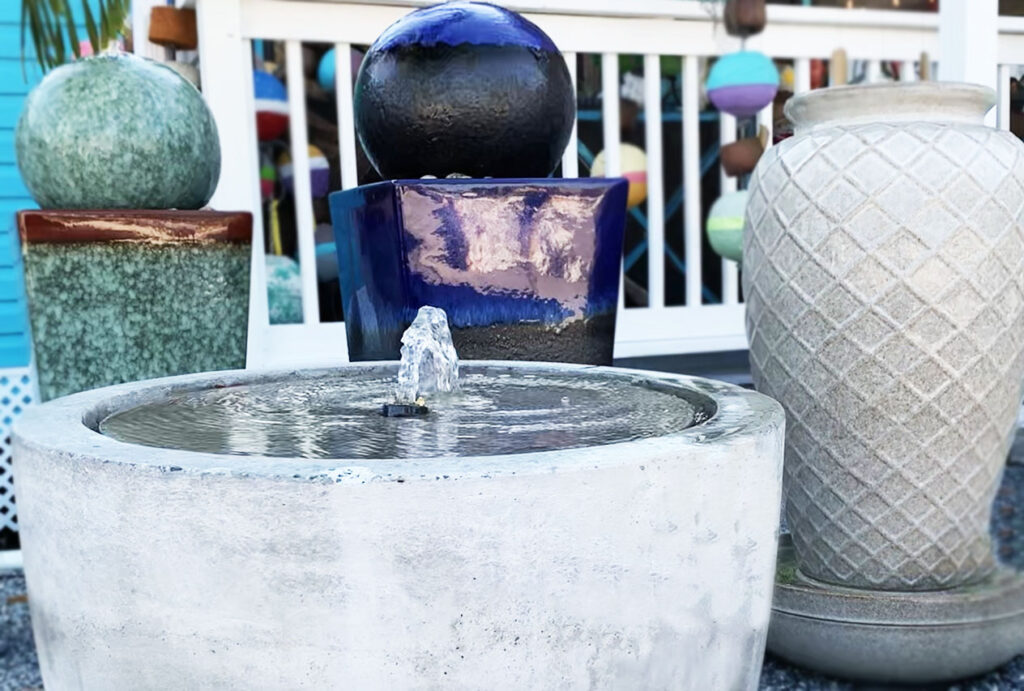 We have curated a beautiful variety of colorful, artful, and natural fountains for your patios and poolside lounge areas. While the aesthetics, sizes, and locations of fountains may vary, the free flowing sound of trickling water will always be a source of affordable luxury.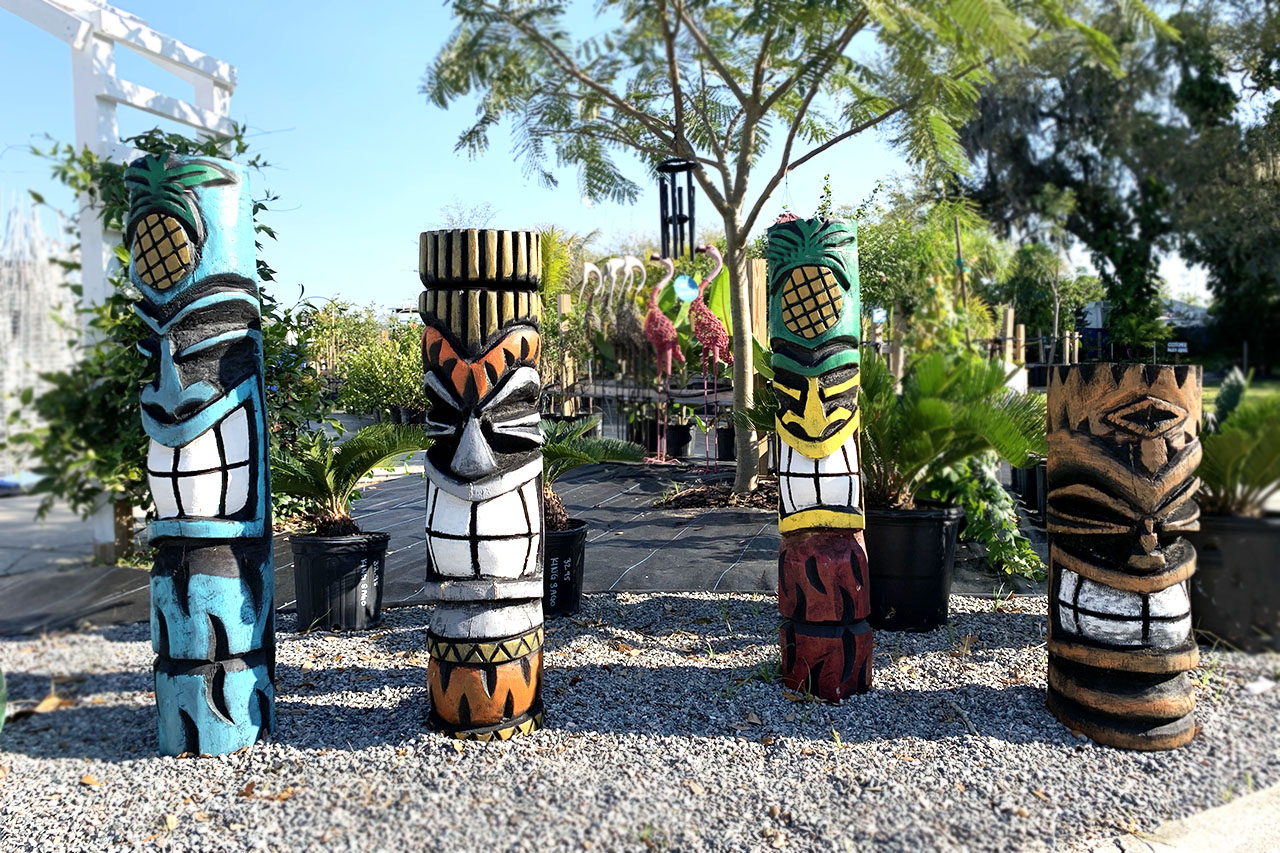 At Emerald Island, you will find nothing short of a garden variety of outdoor flare. Bring tranquility and excitement to the places you lounge and entertain to elevate home-life to its greatest extent. Our tiki heads, flamingos, mermaids, and seahorses make honest work out of having fun!
Emerald Island Coastal Boutique
Inside, within the Coastal Boutique, is where we store our treasures. We offer truly charming and unique items for your home and gift items for your friends. Find truly remarkable pieces that are heartwarming and fill your home with character and style.